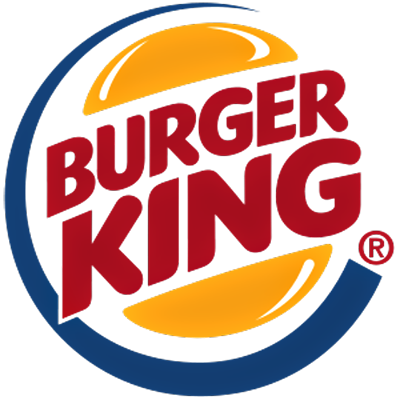 BURGER KING® in Poland is a chain of 27 restaurants, located, among others, in Warsaw, Wrocław, Kraków, Poznań, Opole, Częstochowa, Gdańsk, Katowice, Koszalin, Szczecin and Bydgoszcz.
Burger King offer is mainly based on burgers prepared from 100 per cent beef, grilled on real fire. That is why they have a unique taste. Vegetables are cut on the spot, thanks to which they are fresh and juicy. What's more, we offer great value for money.
Here you can create your own burger to suit everyone – according to the Have It Your Way® motto. If you have any dietary requirements or are a gourmet with a penchant for discovering new things, you'll find it here.
As many as 63 per cent of our guests compose the burger they order according to their preferences – almost half of them add extra cheese and every fifth person exchanges onion for another ingredient. Thanks to HAVE IT YOUR WAY® everyone gets what they like the best!
We have done a lot to make our products healthier, for example we have reduced the fat content of the oil we use.
More information about the brand and the Burger King offer can be found on the website.
Opening hours
Monday-Friday: 9:00-21:00
Saturday: 9:00-21:00
Sunday: 10:00-20:00
No-trade Sunday: 11:00-20:00