You are here:
About Gallery
Galeria Katowicka is located in the centre of Katowice and is one of the most important retail facilities in the area. Modern design, well-designed space, excellent location and attractive offer are the reasons to stay with us longer and not just for shopping.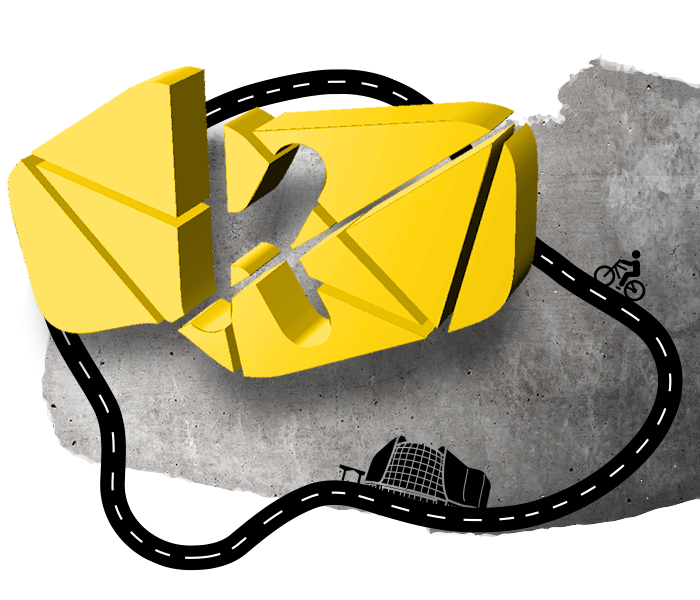 250
shops
and service outlets
The advantage of Galeria Katowicka is its excellent retail and service offer. On 5 levels of the mall customers will find a perfectly balanced mix of nearly 250 shops and retail space. The right style and following the latest trends is ensured by a rich offer of fashion brands. Satisfaction with your choice will be guaranteed by visits to shops with household appliances, interior design, jewellery or electronics. Every day interesting promotions and sales can be found in the shopping areas.
We have made sure that in addition to hundreds of shops and other retail space there are also excellent catering facilities. People who like good food outside the home, apart from an interesting offer of restaurants, will certainly appreciate the perfectly designed food court. The two-level restaurant zone with good food occupies one of the most representative places in the gallery – just under the dome of the main entrance from 3-go Maja Street.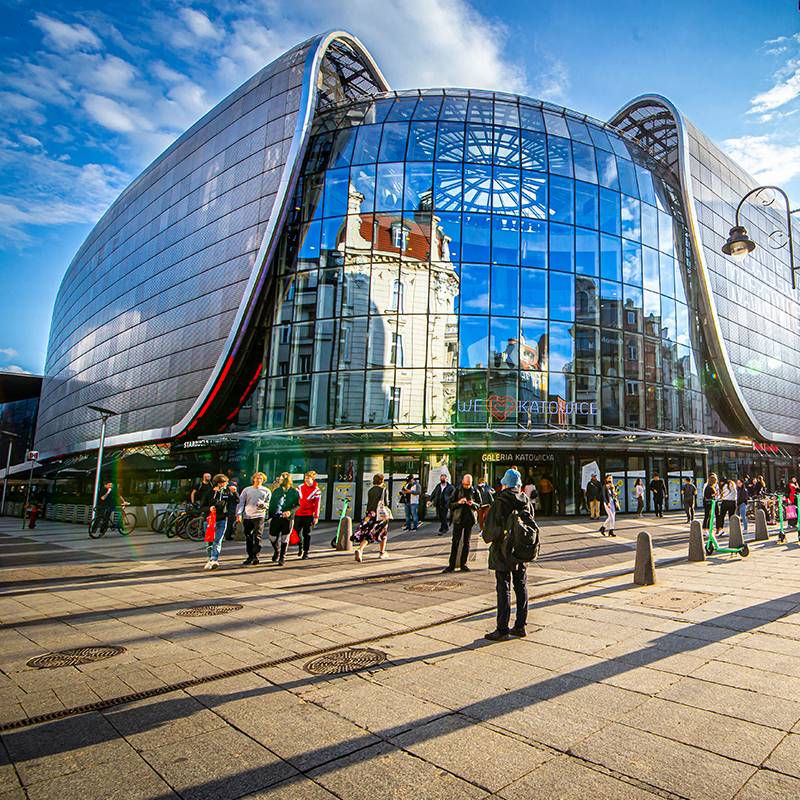 The location of our retail space is also extremely important. Galeria Katowicka sits next to the Katowice railway station, one of the most important elements of the agglomeration's transport system. At level "-1" there is a functional public transport station, from which over 800 buses depart daily. Right next to the gallery's main entrance, there is a tram line, one of the most important in the region, which enables convenient access to cities neighbouring Katowice. For the customers who intend to drive to our facility by car we have 1200 parking spaces at their disposal 24 hours a day, located on levels "-2" and "-3", while cycling enthusiasts can leave their bikes in one of the 80 bicycle parking spaces.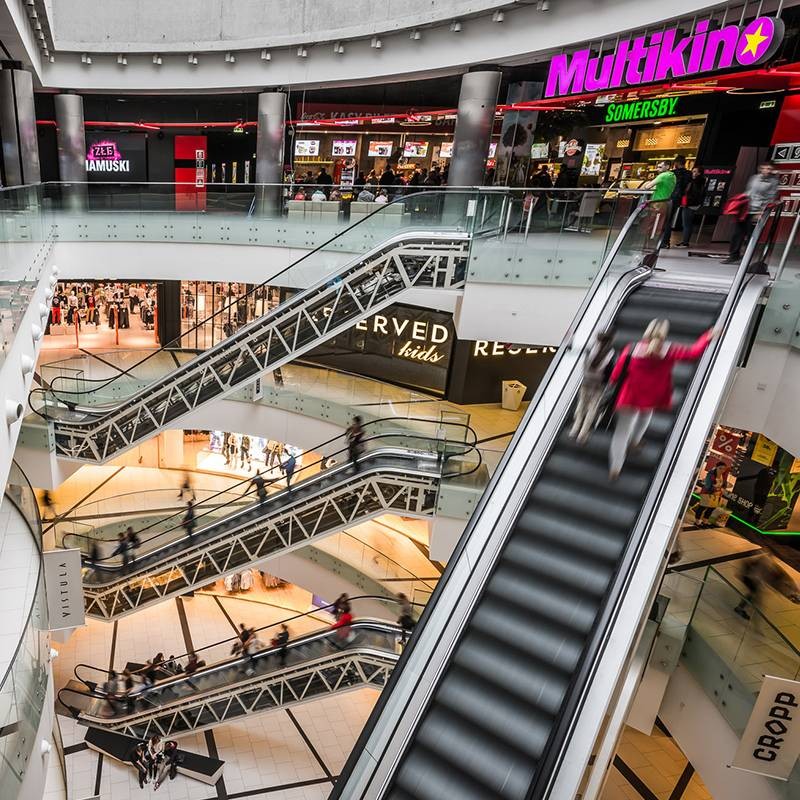 Galeria Katowicka is not only a variety of shops, excellent restaurants and various retail spaces. The entertainment and cultural offer includes, above all, Multikino – the first multiplex cinema of this chain in Katowice, located at level "+3" of our Centre. Galeria Katowicka also offers a number of unique proposals and solutions which are difficult to find in other similar facilities in the region. Fans of the latest technology will be assisted in their shopping by a modern application for mobile devices. An interesting proposal for customers is also the CO-WORKING ROOM zone on the 2nd floor, where you can develop your business ideas comfortably and completely free of charge.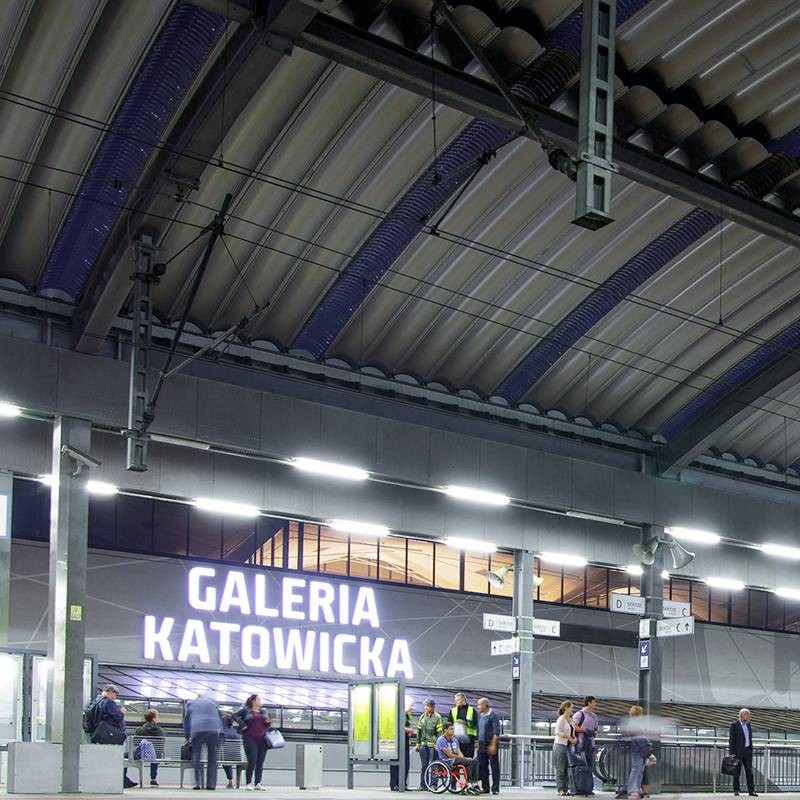 If you are looking for a shop, product, restaurant, want to ask a question about the functioning of Galeria Katowicka, or you are interested in using the services offered in Galeria Katowicka – go to the Information Desk located on level "0" at the main entrance to the centre from 3-go Maja Street.
We can help you get the information you are looking for.
At the information desk you can, above all:
purchase and check the balance of the gift card,
register a receipt,
print, photocopy, scan,
obtain information on a lost item,
make an emergency call,
collect an identification wristband for your child,
rent an umbrella, powerbank, pushchair,
order a taxi,
obtain tourist and cultural information.