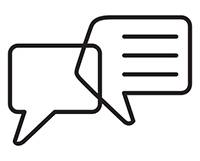 In Galeria Katowicka everything is at hand. Here you can do your shopping, have a good lunch or even organise a business meeting! If you are looking for co-working space in Katowice, this place is perfect for you!
On level +2 you will find a special space dedicated to people who work remotely, do freelance work or want to work for a while on their way to a client meeting. It is a free space, equipped with basic work tools.
Due to these amenities, the Co-working room enjoys great interest among clients.
In addition, we have introduced the possibility of renting the room for a fee, e.g. for trainings, lectures or business meetings.
Rules of renting:
rental cost: 100 PLN/h gross
reservations on telephone number: 32 41 41 601
We encourage you to visit our Co-working room and wish you fruitful work!
We would like to invite you to work in our Co-working room and we wish you creative and valuable work.






Opening hours
Monday-Friday: 9:00-21:00
Saturday: 9:00-21:00
Sunday: 10:00-20:00