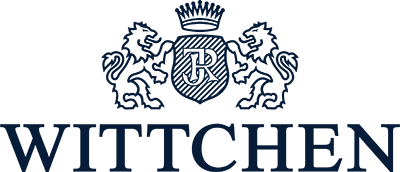 WITTCHEN is a prestigious company with almost 30 years of tradition, and its history began with the sale of leather gallantry. Currently WITTCHEN offers a wide range of different products, all of which are of the highest quality. These include bags from the luxurious Elegance line made from the highest quality leather, the exceptional Young line, chic leather and woollen clothing, scarves, neckerchiefs, hats, gloves, shoes and a wide range of luggage. Available seasonal collections that reflect the latest trends in fashion, are always characterized by unique design and original colours.
It is worth mentioning that most of WITTCHEN products are hand-made. The quality is verified during detailed tests that each product undergoes. Thanks to that WITTCHEN products are of the highest quality. All products are signed with the company logo and have a certificate of authenticity.
The products and activities of WITTCHEN brand are appreciated by the customers. The company has won many prestigious awards, such as: Superbrands 2014/2015, 2015/2016; Service Quality Star 2015, Fashion Excellence of "Twój STYL" monthly, Luxury Brand of the Year, Business Traveller Poland Awards 2015, 2016, SuperProduct of "Świat Kobiety" 2015 and 2016, Business Gazelles 2016 and many others.
Opening hours
Monday-Friday: 9:00-21:00
Saturday: 9:00-21:00
Sunday: 10:00-20:00