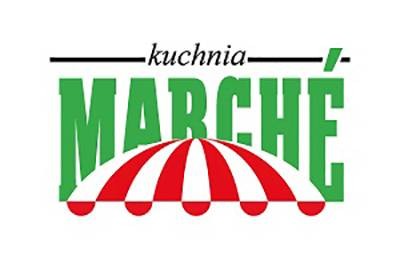 The combination of love for travelling and fascination with Polish cuisine gave birth to the modern restaurant – Express Kuchnia Marche [Express Kitchen Marche]. It is a unique place where we will treat you with a delicious meal and give you respite from the exhausting shopping. We mix a lot of passion, imagination and experience with fresh Polish products without preservatives and artificial colourings. We do not use microwaves and semi-finished products as well. We focus on taste and quality, serving something different every day, depending on the season. The Express Kuchnia Marche offers Polish dishes with elements of world cuisine served in the form of a hot buffet, in a convenient system by weight at a fixed price per 100 grams, thanks to which we have the possibility of freely composing our plate, consisting of various dishes that we feel like eating at a given moment.
Express Kuchnia Marche is the perfect place for everyone who values a healthy lifestyle. In our offer you will also find vegetarian and fitness dishes, fresh cocktails and juices.
Always in the last hour of opening we invite you to a -50% sale on dishes from the hot buffet! Everyone will find their favourite flavours and aromas. You decide what and how much you eat. Fall in love with Express Kuchnia Marche!
Opening hours
Monday-Friday: 9:00-21:00
Saturday: 9:00-21:00
Sunday: 10:00-20:00
No-trade Sunday: 11:00-20:00