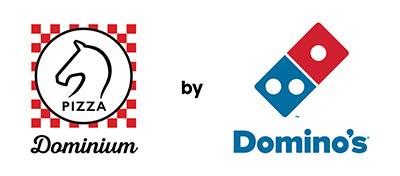 Dominium by Domino's – the best fusion of flavours of Domino's Pizza chain with Pizza Dominium in Poland!
Pizza fascinates us, inspires us, intrigues us – we are completely devoted to it and we always do our best, so that our customers can enjoy its unique taste. We take care of every detail! We know that the tastiest pizza can only be made when it is prepared with delicious and fresh ingredients. That is why we use the highest quality products and carefully select our suppliers – flour for the dough, tomatoes, herbs and spices, meat and cheese.
A new delicious menu awaits our guests, such as crispy pizzas, fresh salads, baked calzones and pastas and sweet desserts. We provide a cosy atmosphere and full waiter service – all in order to be closer to you and give you lots of pleasure that comes with tasty and fresh food!
Opening hours
Monday-Friday: 9:00-21:00
Saturday: 9:00-21:00
No-trade Sunday: 10:00-20:00