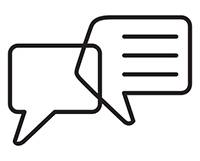 W Galerii Katowickiej wszystko jest na wyciągnięcie ręki. Tutaj zrobisz zakupy, zjesz dobry obiad, a nawet zorganizujesz spotkanie biznesowe! Jeśli poszukujesz coworkingu w Katowicach, to miejsce jest idealne dla Ciebie!
Na poziomie +2 czeka na Was specjalnie wydzielona przestrzeń dla osób, które pracują zdalnie, wykonują wolny zawód lub chcą chwilę popracować w drodze na spotkanie z klientem. Jest to bezpłatne miejsce, wyposażone w podstawowe narzędzia pracy.
Ze względu na te udogodnienia, sala Co-working cieszy się ogromnym zainteresowaniem wśród klientów.
Dodatkowo wprowadziliśmy możliwość odpłatnego wynajmu Sali np. na szkolenia, wykłady czy spotkania biznesowe.
Zasady wynajmu:
koszt wynajmu: 100 zł/h brutto
rezerwacja pod nr telefonu 32 41 41 601
rezerwacja salki 2 razy w tygodniu (oprócz niedziel handlowych)
regulamin Sali dostępny w Punkcie Informacji lub na stronie internetowej
Zachęcamy do odwiedzenia naszej Sali Co-Working i życzymy owocnej pracy!
Regulamin Sali Co-working oraz Regulamin Centrum Handlowego znajdują się w punkcie informacji oraz na stronie internetowej. Zachęcamy do zapoznania się.
Serdecznie zapraszamy do pracy w naszym Co-Workingu i życzymy, by powstawały tu kreatywne i wartościowe prace.
Opening hours
Coworking Katowice (Galeria Katowicka) pracuje w godzinach:
Poniedziałek-Piątek: 9:00-21:00
Sobota: 9:00-21:00
Niedziela handlowa: 10:00-20:00